Organic Apricot Oil - Fatty Acid Hydrator (30ml) - Vegan Friendly
$19.97
An abundance of oleic and linoleic acids work in tandem to hydrate, soothe and calm skin.
Organic oil, cold pressed from apricot kernel, is bursting with fatty acids and vitamins A and E. High in gamma linoleic acid, the oil helps skin maintain its natural moisture balance. Great for all skin types, especially sensitive or dry.
INGREDIENTS
Organic Apricot Oil - Fatty Acid Hydrator (30ml) - Vegan Friendly
Prunus Armeniaca (Apricot) Kernel Oil.
Contains Essential Oil and Nuts.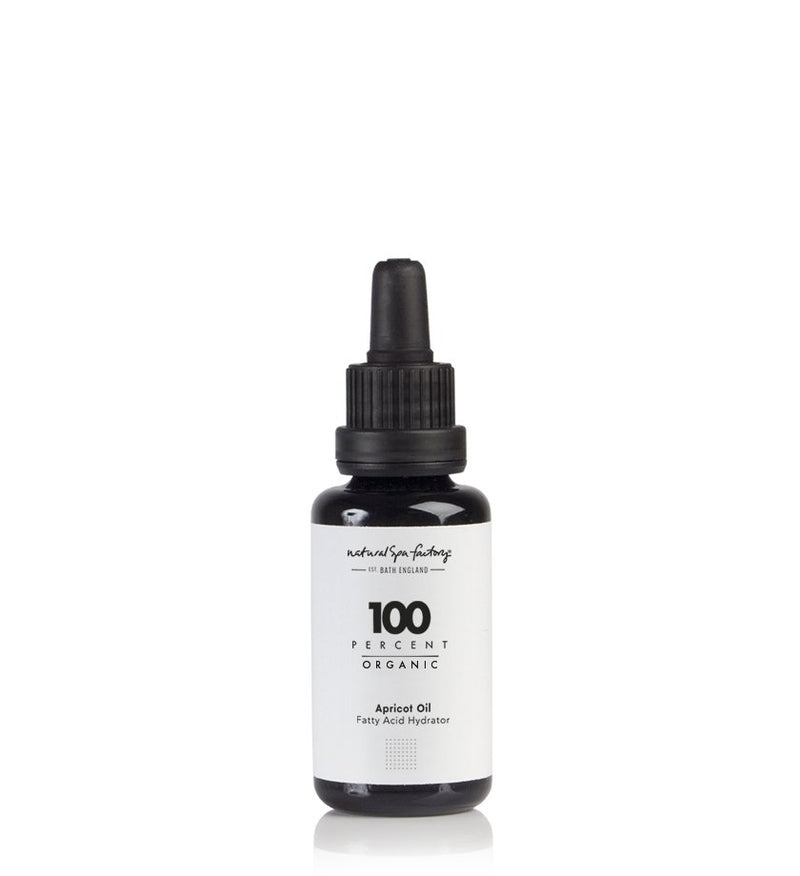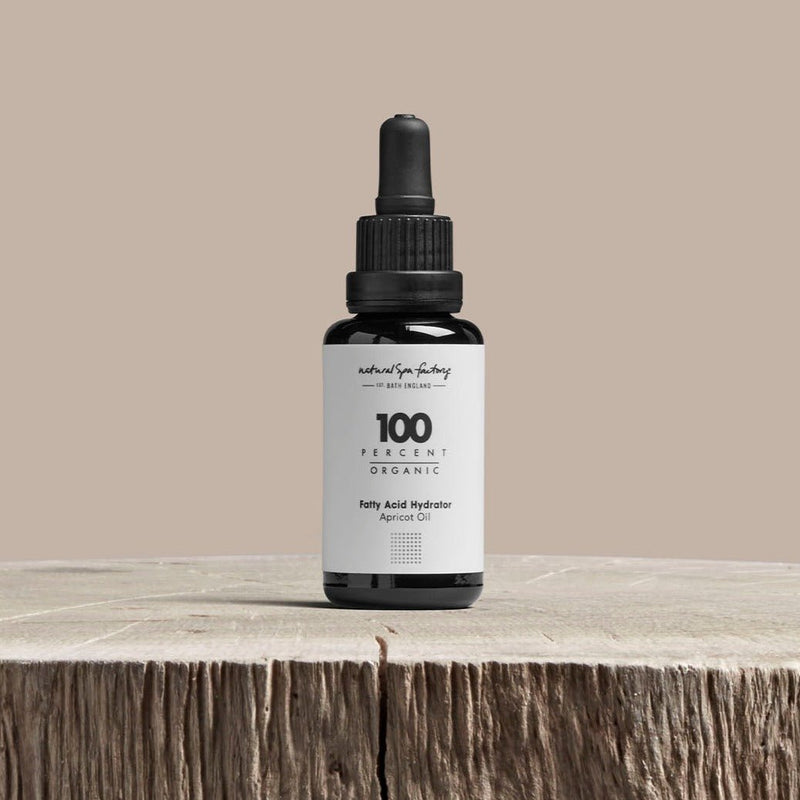 Our organic apricot oil is bursting with fatty acids and vitamins to help the skin maintain moisture balance. Perfect for soothing and hydrating all skin types.
Rich in Oleic acid, the oil is easily absorbed by skin with anti-inflammatory properties.
Oleic acid is great as an intense hydrator.
Linoleic acid restores the skin's barrier function to protect skin, and reduces dryness to skin.
Linoleic acid mimics the skin's natural oil production, helping to balance skin – great for oily skin types. It's also brilliant for firming and toning skin.
Abundant with vitamin A, the oil promotes healthy skin cell production, working deep into skin.
Vitamin E is soothing and a great anti inflammatory; nourishing skin cells whilst promoting healthy aging.
With lots of anti-inflammatory properties, the oil is great for helping soothe minor skin conditions.
Multifunctional - great for hair – stimulate hair growth and hydrate. The oil absorbs water from the air's humidity to help maintain nourished, healthy hair.
HOW TO USE: After cleansing, apply a few drops to face & neck daily or as needed.
PRECAUTIONS: For external use only. Avoid contact with eyes. In case of contact with the eyes, rinse thoroughly with clean water. Suitable for anyone aged 12 months and over.
Pregnancy
FREE standard UK delivery on orders over £70
Standard Royal Mail delivery within UK Mainland: £4.99
Royal Mail Tracked 48 hours delivery within UK Mainland: £6.95
Next Working Day delivery with DPD for within UK Mainland: £9.95
Orders placed before 12 noon will be dispatched same day Mon - Fri for Tracked 48 and DPD orders.