Yuzu, Pink Beets & Watermelon Body Scrub - Tickled Pink (250g) - Vegan Friendly
$33.50
Redolent of lazy beach sunsets and zesty cocktails, our award winning Yuzu, Beetroot & Watermelon Body Scrub is 100% inhibition free.
Japanese yuzu gives a fragrant citrus edge to the burst of watermelon – suspended in a pink beetroot flecked haze.
Beetroot pieces and powder will deliver skin protecting antioxidants, with plenty of iron and vitamins to purify and brighten the body and detox the skin.
With a fresh burst of watermelon to flood skin with the scent of summer.
We love this watermelon skincare scrub as does Women's Health Magazine - trust us, it will become a year - 'round staple!
INGREDIENTS
Yuzu, Pink Beets & Watermelon Body Scrub - Tickled Pink (250g) - Vegan Friendly
MARIS SAL (SEA SALT), VITIS VINIFERA (GRAPE) SEED OIL, PRUNUS PERSICA (PEACH) KERNEL OIL, PARFUM (FRAGRANCE), BETA VULGARIS (BEETS) LIMONENE, HEXYL CINNAMAL, METYL IONONE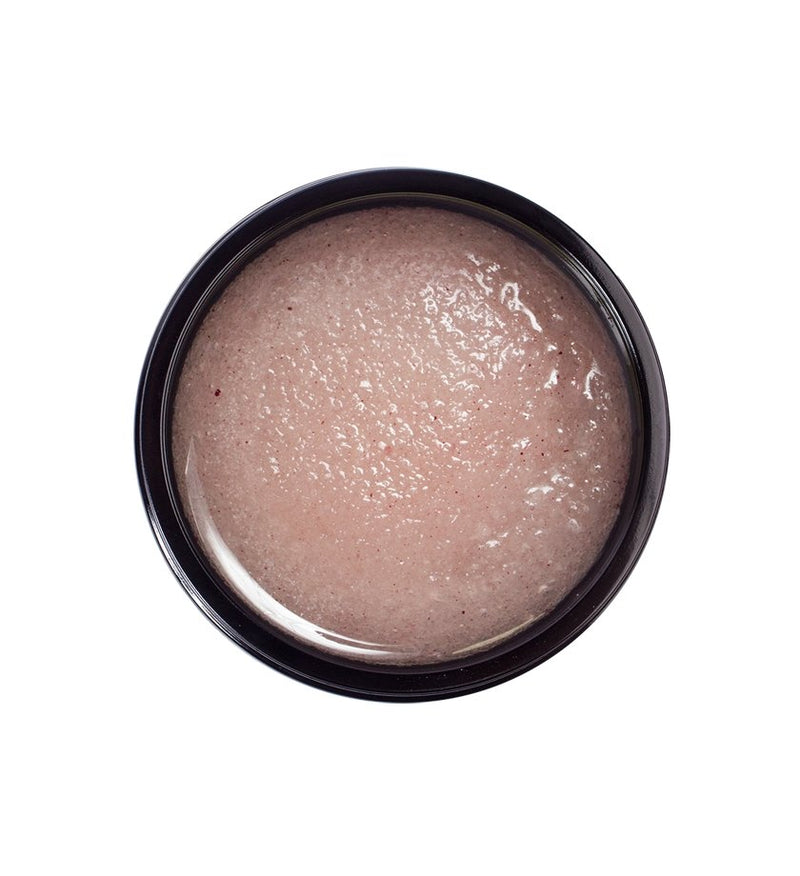 Our Yuzu, Beetroot & Watermelon Body Scrub gives a fragrant citrus scent with a burst of watermelon – suspended in a pink beetroot flecked haze. The beetroot in the scrub provides antioxidants, along with iron and vitamins to purify the body and detox the skin.
With thick & granular chunks of dead sea salt to help with effective and deep exfoliation
Salt scrubs are great for the skin - helping to stimulate circulation, flushing out toxins
Beetroot is one of the most anti-oxidant rich vegetables known; protecting from harmful free radicals, helping healthy ageing
A rich source of iron and vitamins, beetroot is known to purify skin, leaving it bright and glowing
Grape-seed oil contains antioxidants and anti-inflammatory properties, as well as linoleic acid, which is great for promoting skin health and alleviating fine lines and wrinkles and improving elasticity
Grape-seed oil is a very light oil that can be used on even the most sensitive skin
Grape-seed oil has astringent properties to help tighten skin and close pores which is a great benefit to oily skin as it avoids clogging that can lead to pimples
Peach kernel oil is rich in essential linoleic and oleic fatty acids which give it a special affinity to the skin. It protects the skin by supporting its barrier function and thus preventing moisture loss
HOW TO USE: On wet or dry skin, apply the body salt scrub to the body in a circular motion. Follow use with a shower avoiding gels and soaps. This allows the oils to penetrate and soften the skin and leaves a delicate aroma.
PRECAUTIONS: For external use only. Avoid contact with eyes. In case of contact with the eyes, rinse thoroughly with clean water. Care should be taken when using as it may become slippery under foot. Avoid applying directly to face and soles of feet. Not to be used during pregnancy. Keep out of reach of children.
FREE standard UK delivery on orders over £70
Standard Royal Mail delivery within UK Mainland: £4.99
Royal Mail Tracked 48 hours delivery within UK Mainland: £6.95
Next Working Day delivery with DPD for within UK Mainland: £9.95
Orders placed before 12 noon will be dispatched same day Mon - Fri for Tracked 48 and DPD orders.